Climate change, environmental pollution, and resource scarcity are just a few of the many reasons why our society needs to transition towards a circular economy. Although the European Union is on the right track in this regard, there are still a lot of challenges to overcome.
Operating 35 producer responsibility organisations for waste electrical and electronic equipment, batteries and packaging across 15 countries, Landbell Group has contributed to the circular economy for over 20 years and is committed to continuing this role in the future.
Based on this long-term experience, we want to share some recommenda- tions for a policy framework which paves the way for an innovative and sustainable circular economy, and also strengthens the European Union's global leadership in this field.
ACHIEVEMENTS AND
REMAINING CHALLENGES
Despite the achievements made so far, there are still a lot of challenges ahead which need to be tackled to drive the transition towards a circular economy.
Increasing recycling rates, not only for the waste streams for which there are already policies in place, but for all kinds of resources used in products and services.
Reducing landfill and incineration rates.
Restricting large volumes of end-of-life products and packaging which are illegally shipped to third countries.
Redesigning the waste and resource markets which are very fragmented, even within the EU. The redesigned system would ensure all stakeholders had clear roles and responsibilities across the product life cycle, with sufficient enforcement of existing legislation.
RECOMMENDATIONS FOR A BETTER
CIRCULAR ECONOMY FRAMEWORK
Based on our extensive experience operating at the interface between producers, consumers, recyclers and municipalities, in the EU and beyond, we are convinced that the transition towards a circular economy must be driven by a few key principles. These principles are presented below. Within this context, we want to share some recommendations for a policy framework that will boost the EU's transition towards a circular economy and strengthen its global leadership in this domain.
Seven Steps towards a better circular economy
1. SET SMART TARGETS FOR RECYCLING AND PHASING OUT LANDFILL AND INCINERATION
Clearly defined, ambitious and achievable targets
Transparent, appropriate and consistent calculation methods
Uniform quality standards for secondary raw materials
Acceleration and enforcement of the ban on landfill
2. CREATE A LEVEL PLAYING FIELD TO STRENGTHEN PRODUCER RESPONSIBILITY
Clear and standardised minimum requirements for extended producer responsibility (EPR)
Reduced complexity of administrative requirements
Sufficiently high and stable financial incentives for producers
Extension of EPR to other material streams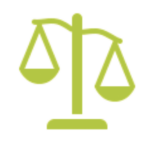 3. SET UP CLEAR AND PRACTICAL ROLES AND RESPONSIBILITIES FOR ALL ACTORS INVOLVED
Policymakers: Ensure a level playing field and investment security
Producers: Join an authorized collective EPR scheme or set up an individual system
Producer responsibility organisations: Manage waste stream(s) on producers' behalf
Recyclers and waste operators: Treat resources and waste, and report volumes
Children's education and awareness raising campaigns
Transparent and verified information on products' recyclability and reusability
Correct disposal of consumers' waste
5. STANDARDISE RULES AND INCREASE COMPETITION IN THE WASTE AND RESOURCE MARKETS
A stable pan-European policy framework
Consistent rules and processes
Elimination of monopolistic and protectionist structures as well as other barriers to competition
Promotion of global waste and resource markets with standardised rules
6. ENSURE EFFECTIVE ENFORCEMENT
Effective enforcement of all legal provisions
Independent national authorities
Cross-border cooperation among Member States and between the EU and third countries
7. PROMOTE RESEARCH AND DEVELOPMENT
Regular public budgets for research and development
Penalty payments as source for public research and development funds
Support for innovative circular business ideas
Subscribe to Landbell Group's Environmental Compliance Report and stay up to date with the latest happenings in Europe's Waste Management and Circular Economy sectors.
Dr. Thomas Fischer
Head of Market Intelligence & Governmental Affairs, Landbell Group